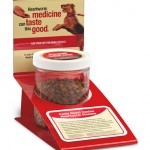 The Hopp family has been involved with in-store pricing and signage for over 100 years; since 1893 when brothers Herman and Leo Hopp made cardboard and paper signs and price numbers for use in grocery stores.
Then as the use of plastic replaced paper and cardboard, Hopp "hopped" on board and began to produce plastic shelf strips and plastic label and sign holders and Label and Sign Covers to suit every in- store requirement.
Their customers include, but are not limited to: grocery stores, warehouses, liquor stores, department stores, auto parts stores and many more! See our Testimonials
Hopp Companies has a very large variety of products related to point of purchase in-store marketing.
Today the Hopp family is represented by third generation Robert Hopp and The Hopp Companies, Inc. They have a proven track record in significantly increasing sales in almost every industry they are affiliated with. Hopp's vision is to help store and business owners improve the sales of their products and assist with in-store marketing, while saving them precious time and money. The owners of Hopp understand how hard business owners work and struggle every day and they want to remove the stress and workload of one of their business tasks. There is no business too small, Hopp services everyone mom and pop shops to major national retailers.