Your #1 Source for In Store Supplies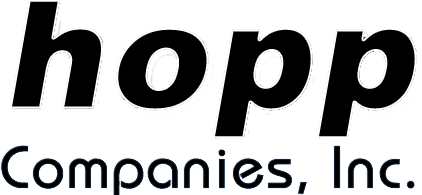 Hopp Companies, Inc
The Hopp Companies is a leading manufacturer of POP displays for all types of retail stores, suppliers, Distributors and Warehouses Nationwide.
Hopp specializes in providing quality Point of Purchase In-Store Marketing, Merchandising, Pricing, and Sales Aids. Our goal is to help our customers save time and money at store level upon the installation of displays and price changes. We are the source for quality in store point of sale and point of purchase merchandising supplies. Hopp Companies specializes in giving the best service and value to fit your needs of any size and color of our POP products.
What do our customers think about us?
Bob ? Your company has provided superior materials, delivered on time, for our retail implementation. Your products are durable and have been used in several C-Store outlets.
Thanks again for your support in supplying us with your products.
From a major food manufacturer
I am writing today to thank you for being a valued business partner. You always process my orders thoroughly, accurately and in a timely manner. I am also impressed with your quick follow up. Your product quality is excellent and I have not found a supplier of shelf chips and strips that has a more wide selection. Thank you again for your help in being a valued partner.
From the Accounts Manager for a major candy and snack food manufacturer
Joe at Hopp Companies has been a great help to my company. with calls and products. They have a lot of merchandise we use at a good price. I am glad we are using them. Weve been a customer for about 2 years.
Thanks Joe for your help.
Hopp does a great job executing orders. Most of our orders ship within a day of the order.
From the owner of an international store supply company